Da Thao Waterfall - An ideal tourist destination for those who love nature
Da Thao Waterfall is a quite beautiful waterfall, belonging to Nui Chua National Park (recognized as a world biosphere reserve by UNESCO on April 14, 2022). Da Thao Waterfall is located on the upstream part of Kien Kien stream, flowing through Kien Kien 1 and Kien Kien 2 villages, Loi Hai commune, Thuan Bac district; about 30km north of Phan Rang - Thap Cham city.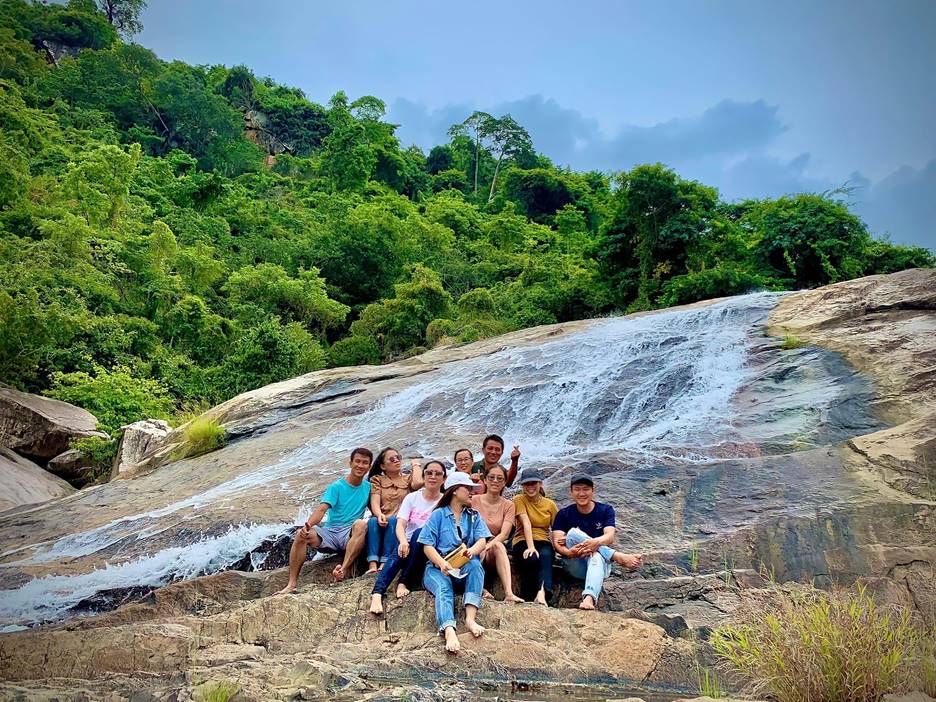 Tourists check-in at Da Thao waterfall
Da Thao Waterfall has a height of about 15 - 20m, water flows from above, through the surface of the giant rock block, creating white, poetic water. At the top and bottom of the waterfall are small, clear and cool lakes.
Tourists organize picnics on weekends
Da Thao Waterfall is surrounded by green forests, creating an extremely poetic and majestic natural scene. Coming here, visitors can enjoy the fresh, cool atmosphere; Immerse yourself in the nature of the green forest, temporarily forgetting the fatigue of everyday life.
Da Thao Waterfall is not only an ideal place for tourists to visit, rest and relax. Coming here, visitors can also organize fun, entertainment and sports activities such as bathing in streams, climbing mountains, camping, cooking, practicing Yoga... and many other interesting things are waiting for visitors to explore and experience.
Directions: From Phan Rang - Thap Cham city, go towards Nha Trang (on National Highway 1A) about 24km to Cay Xoai restaurant, visitors turn right onto the concrete road. On the concrete road, visitors go about 1.5km further to reach Loi Hai Lake. Continue moving on the concrete road for another 2km to reach Kien Kien Lake, where you continue to follow the trail for about 1km more to reach Da Thao waterfall.
Below are some experiences when visiting Da Thao waterfall:
The best time to visit Da Thao waterfall is after the rains. At this time, the waterfall has a lot of water and is most beautiful, the weather is cool and the trees are green.

You should travel by bicycle or two-wheeled motorbike; Bring light clothes and sports shoes for ease of movement.

Bring some snacks and drinks so you can rest and relax at the falls.

Absolutely do not throw trash indiscriminately to protect the environment.
Anh Quí - Information Tourism and Promotion Center Ninh Thuận