The delegation of Communist Review visited and conducted field research on tourist destinations in Ninh Thuan
From August 26-27, 2023, the Communist Review delegation visited, surveyed and conducted actual research on tourist attractions in Ninh Thuan. The delegation consists of 10 people, of which the leader is Pham Minh Tuan - Deputy editor-in-chief in charge of Communist Review and members; On the Ninh Thuan province side: Representative of the Provincial Party Committee Office; Representative of the Leader of the People's Committee Office of Ninh Thuan province; Representative of Propaganda Department of the provincial party; Representatives of leaders of Bac Ai, Ninh Hai, Ninh Phuoc District Party Committees; Department of Culture, Sports and Tourism, Information Tourism And Promotion Center welcomed, supported and guided the group to a number of tourist destinations in Ninh Thuan.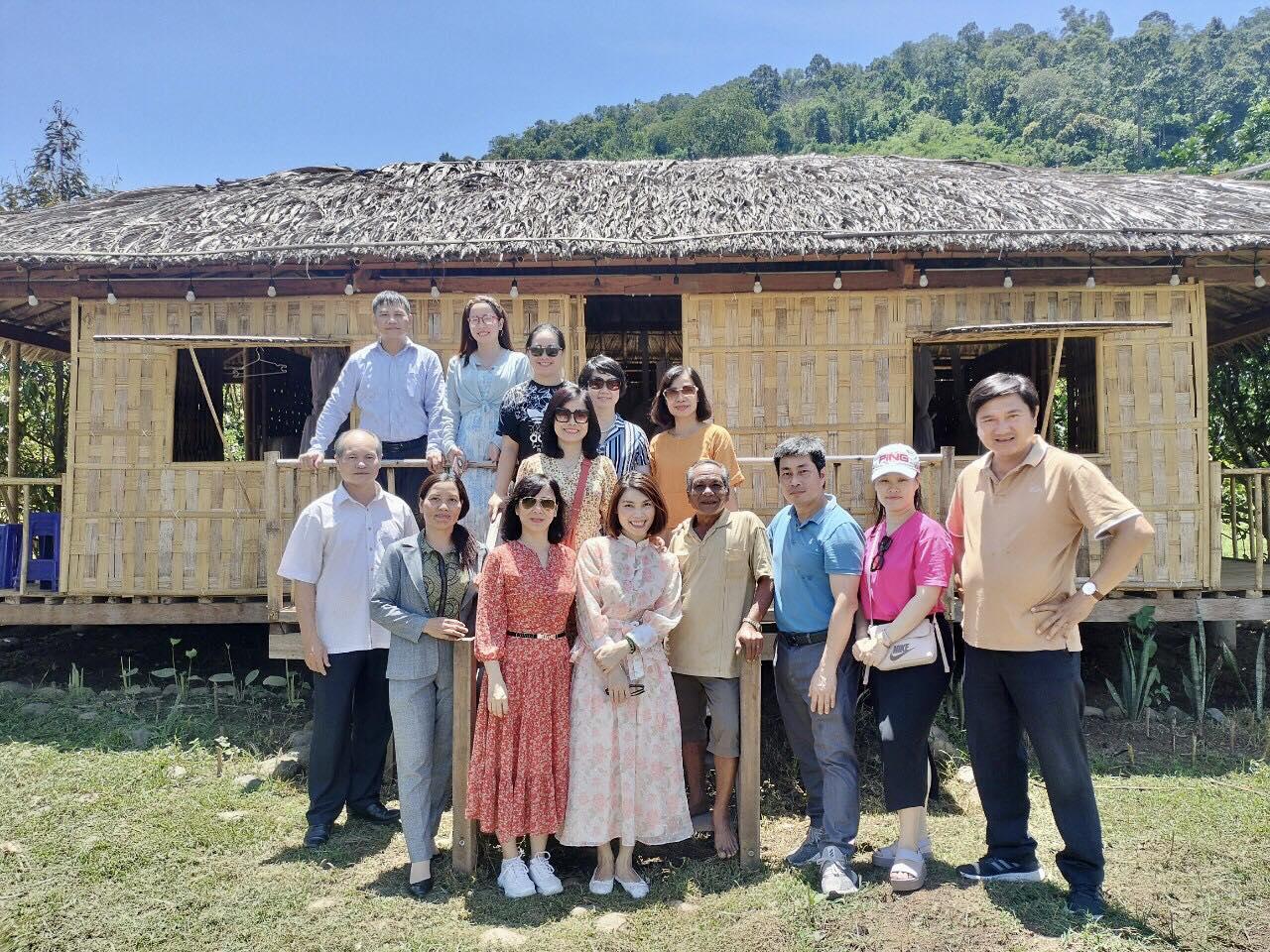 The group visited the Bac Ai community model
The first place the group visited was Song Cai Lake, then went to the sturgeon fish farm, Gia Nong stream, flora and fauna specimens at Phuoc Binh National Park, to fruit gardens to learn about models of good farmers in Bac Ai. The group was very impressed by the cool natural scenery and attractive friendly people here. The next day, the group visited Nui Chua National Park and Hang Rai, a destination with a wild and mysterious beauty that attracts tourists. Chosen by photographers as a photo hunting spot, it is an ideal place for couples to take wedding photos. Here the group learned about ancient coral reefs, fishing...
After that, the group came to Thai An grape village and was extremely excited to see the lush green leaves, hand-pick heavy fruit clusters and enjoy ripe grape products. Through that, the group fully felt the hardship, diligence, and ingenuity of the farmers. Then the group visited the BP Solar Solar Power Plant to learn about solar power and wind power in Ninh Thuan. The delegation visited two famous craft villages of the Cham people: My Nghiep Weaving Village and Bau Truc Pottery Village. Coming here, the group witnessed firsthand the artisans weaving elaborate and skillful brocade panels as well as creating ceramic products using extremely rustic manual methods. The group freely chooses to buy products to bring home as gifts for relatives and friends. Finally, the group moved to Po Klong Garai Tower and listened to a tour guide to understand more about the unique architectural complex of the Cham people. This is also the place where the largest festival of the Cham people takes place in the 7th month of the Cham calendar (Kate Festival). Although the time the delegation stayed was not much, Ninh Thuan left a very good impression. thereby contributing to propagating and promoting the tourism potential and image of Ninh Thuan's homeland and people in the closest way to the delegation.
Thanh Phương - Information Tourism and Promotion Center Ninh Thuận