Ninh Thuan promotes tourism at International Travel Expo Ho Chi Minh City 2023
The 17th International Travel Expo Ho Chi Minh City 2023 takes place from September 7 - September 9, 2023 at Saigon Exhibition and Convention Center with the theme "Linkage, Development, Sustainability". This is the largest and most prestigious international tourism event in Vietnam and the Asian region, to contribute to promoting tourism, creating conditions and opportunities for domestic and international tourism businesses to meet and promote tourism business cooperation, attract tourists, maintain the image of tourist destinations of localities and Vietnam.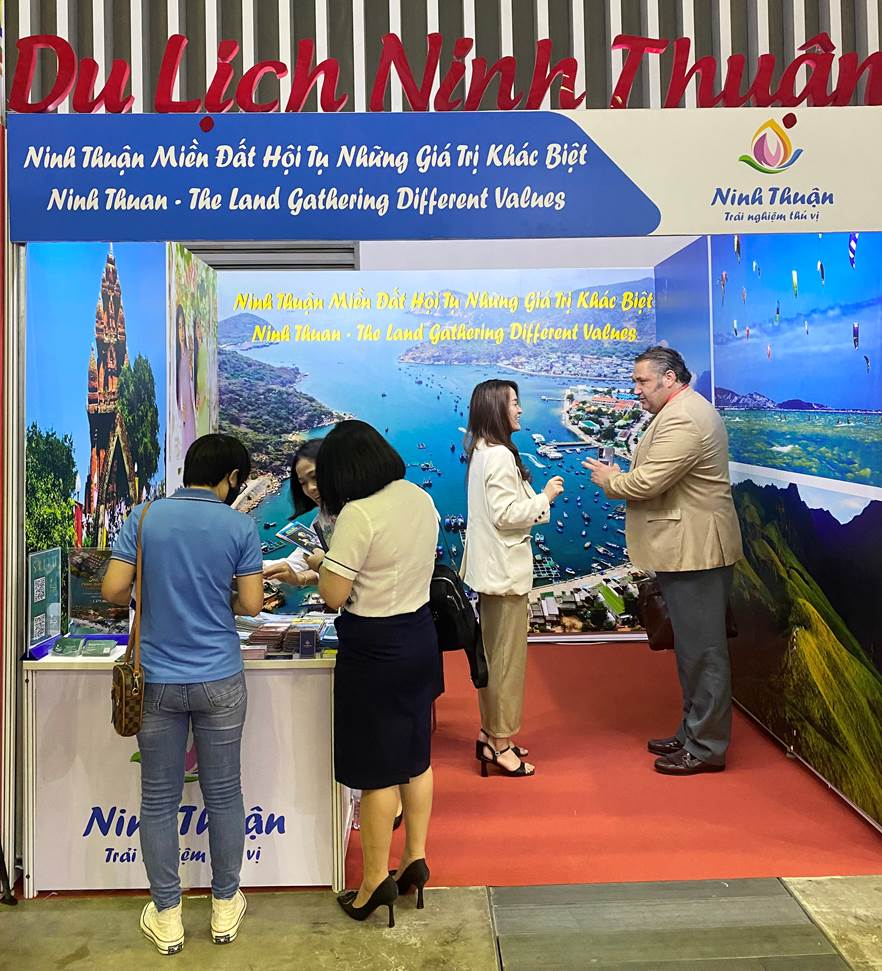 Tourists visit and learn about Ninh Thuan's tourism products
Following tourism promotion events throughout the country, Ninh Thuan Information Tourism and Promotion Center introduces tourism products through images, publications, and local specialties and advises on typical and attractive tour services for visitors at International Travel Expo Ho Chi Minh City 2023, in order to promote the brand and promote the image of Ninh Thuan tourism to visitors, domestic and foreign tourism businesses, at the same time looking for partners to develop and connect tours to attract more and more tourists to Ninh Thuan, contributing to promoting and stimulating Ninh Thuan tourism in the following years.
Phương Thảo - Information Tourism and Promotion Center Ninh Thuận