Explore and experience the majestic beauty of Chapor waterfall amidst the mountains and forests of Bac Ai
Chapor Waterfall is likened to a fairy with long, shiny, ravishingly beautiful hair because it is not only the beauty of the waterfall falling from above, but also the harmony of nature with the immense bamboo and crepe myrtle forests. Chapor Waterfall is located in Ma Lam village, Phuoc Tan commune, Bac Ai district, Ninh Thuan province. The 50m high waterfall falls from above like a silk strip across the vast forest. Located about 70km from the center of Phan Rang - Thap Cham city in the mountainous district of Bac Ai. Currently, to access the waterfall, visitors must park their car at the forest edge, then walk about 30 minutes to reach the waterfall. In return, your efforts will be rewarded with majestic and pristine waterfalls in the middle of the mountains and forests.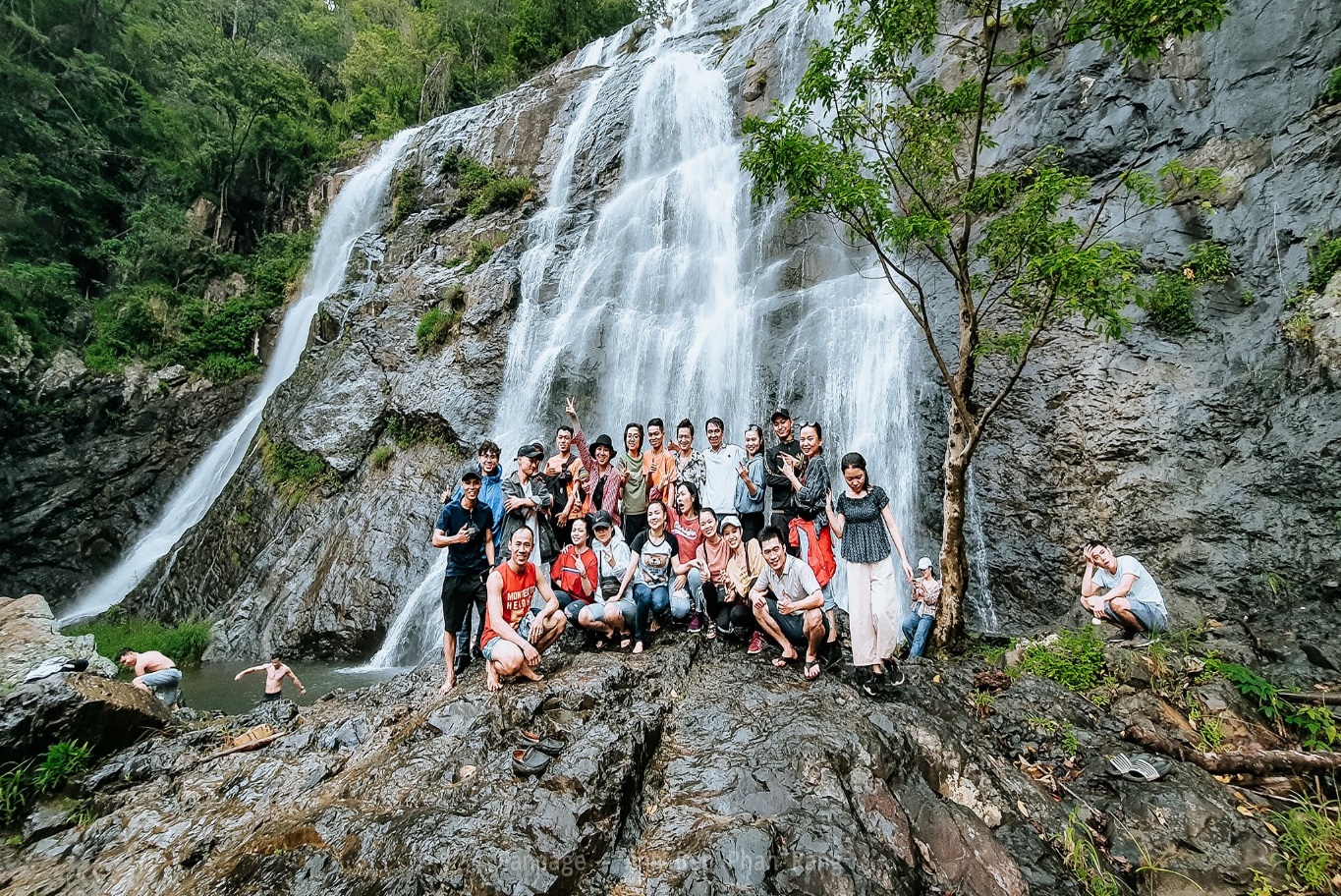 Besides the waterfalls, there are also large rocks, a place for tourists to rest and admire the wild and mysterious mountain scenery. In addition, visiting Chapor waterfall, visitors can also hear epic melodies or the legendary Chapi instrument and the whispers of Bac Ai mountains and forests. With the majestic beauty bestowed by nature, Chapor waterfall has been and is a destination for eco-tourism development associated with the cultural identity of the Raglai ethnic group being restored and protected. This is a promising destination that will satisfy all visitors. If you have time, visitors should stay overnight at people's houses near the falls to enjoy delicious dishes typical of this region. Visitors will be immersed in daily life as well as listen to thrilling stories associated with Chapor waterfall. Or simply relax, listen to the sounds of mountains and waterfalls and imagine Chapor singing. It will definitely be one of the most interesting experiences in the journey of travel discovery.
Thanh Phương - Information Tourism and Promotion Center Ninh Thuận