Survey and support the development of Bac Ai community tourism
Implementing the conclusion announcement of comrade Nguyen Long Bien - Standing Committee members - Vice Chairman of the Provincial People's Committee on July 21, 2023 on tourism development in Bac Ai district. On August 15, 2023, the Provincial Tourism Association chaired and coordinated with Information Tourism and Promotion Center to participate in a survey and support tourism development in Phuoc Binh commune, Bac Ai district, also attending were representatives of leaders of Bac Ai district, Phuoc Binh commune, Phuoc Binh National Park, Sports and Tourism Management Department - Department of Culture, Sports and Tourism.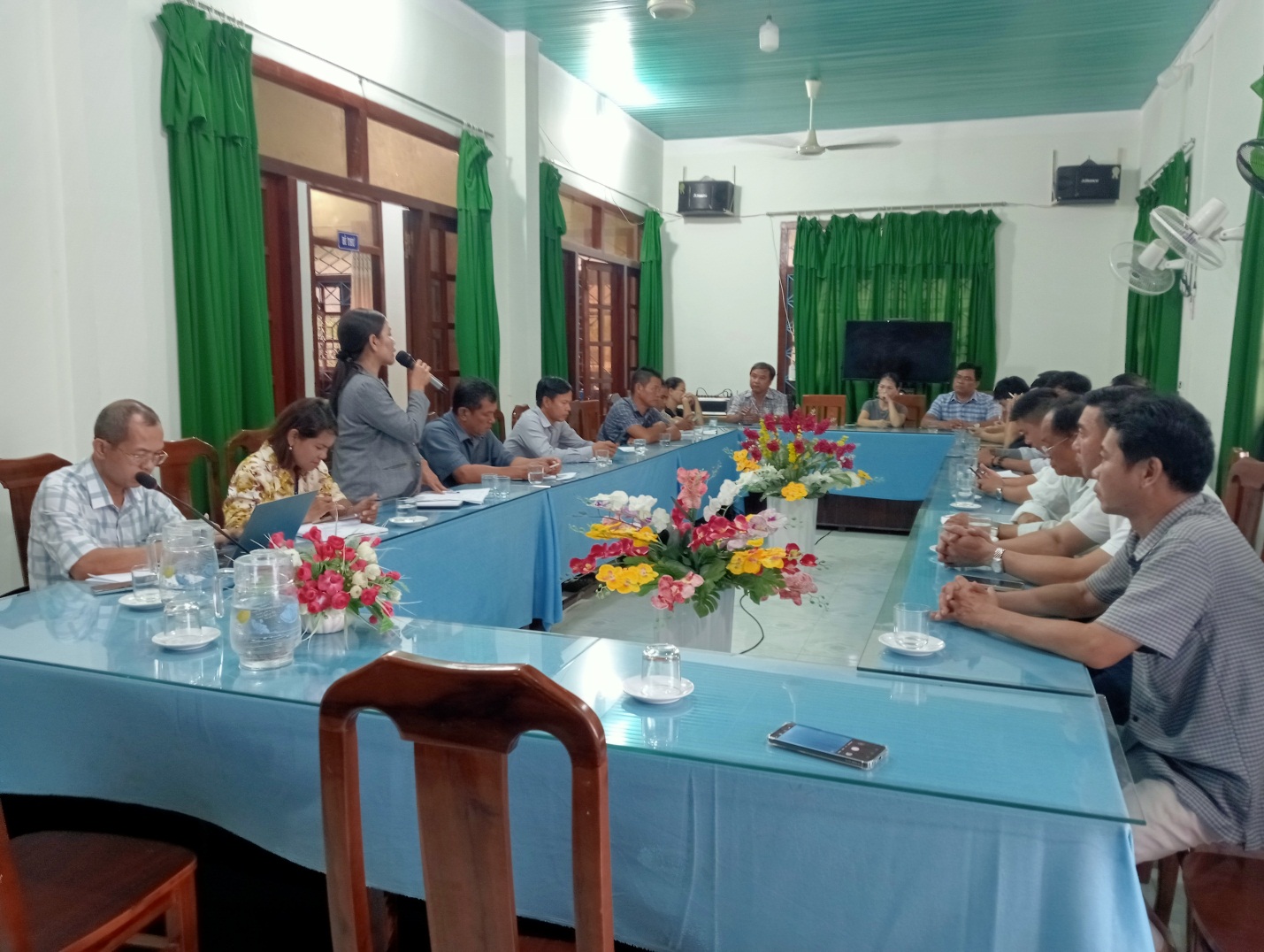 Members of the provincial Vietnam Tourism Association exchanged experiences with leaders of Phuoc Binh Commune People's Committee
After 01 day surveying the current state of the landscape, tourist attractions, stilt house models, fruits and culinary services. The survey team had an exchange session between travel businesses, members of the Vietnam Tourism Association, the government and people providing tourism services in Phuoc Binh commune. To evaluate and exchange positive and negative aspects and experiences to plan for implementation in 2023. Through the assessment and report of the survey team and the discussion of Phuoc Binh commune leaders on the development of community tourism, on the combination between the government and households doing tourism business. In the coming time, Vietnam Tourism Association, Information Tourism and Promotion Center, Phuoc Binh National Park will coordinate with Phuoc Binh commune, Bac Ai district develops a community tourism product plan in Phuoc Binh commune and deploys it in 2023 to form a community tourism destination in Phuoc Binh commune, Bac Ai district.
Thanh Bình – Deputy Director of Information Tourism and Promotion Center Ninh Thuận